1904 Stanley Steamer CX 8hp
Body Serial Number: 1273
Serial Number factory plate: 823
Engine Number: 1311
---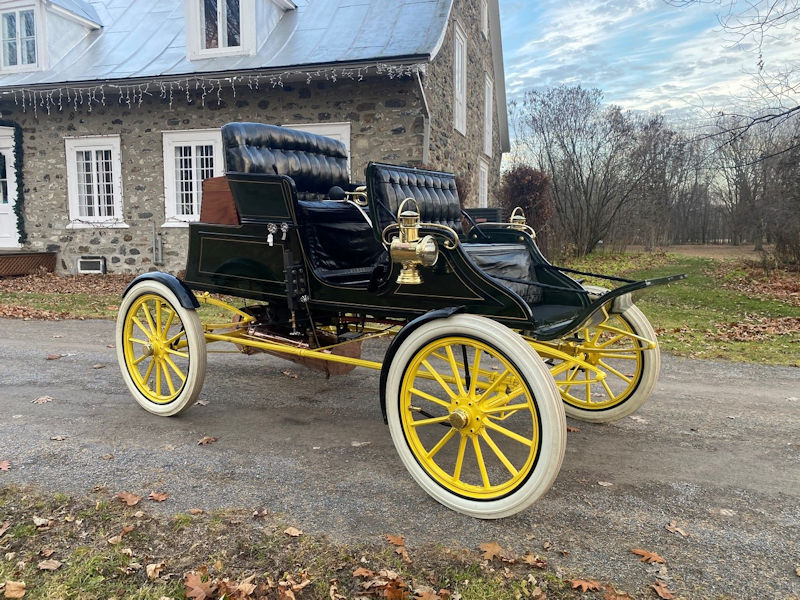 This rare Stanley is one of four that are known to exist worldwide; it is listed in the Stanley Registry. It was discovered in the 1970's on a farm in Pennsylvania by the Stanley guru, Carl Amsley. In the 80's, it was owned by Charles Del Marco who participated in the London to Brighton Run with it in 1982.

Charles Del Marco
Charles Stowell purchased the car in 1989 and loaned it for display in the Towe Auto Museum in Sacramento, California for several years. Mike May purchased the car in 2005 and restored it in 2006.

It has all Stanley equipment and parts with the exception of the Ottoway style stainless steel burner, stainless superheater and visible boiler level glass mounted on the side of the body. Mint original upholstery is still in place on the folding front seat. It has a very nice appearing dark green with yellow chassis and all white tires. The 3 x 4 engine block was rebored and new pistons and rings were installed during the restoration. The car has beautiful brass bail handle side lamps, copper engine covers and detailed nickel plating as original.

The car was shown at the Amelia Island Concours in 2006, and won First-in-Class. In October 2011, Mike sold the car to David Ault in Maine in October 2011. David entered the car in a few short tours and car shows. In 2014, David loaned the car for display at Boothbay Railway Village in Maine.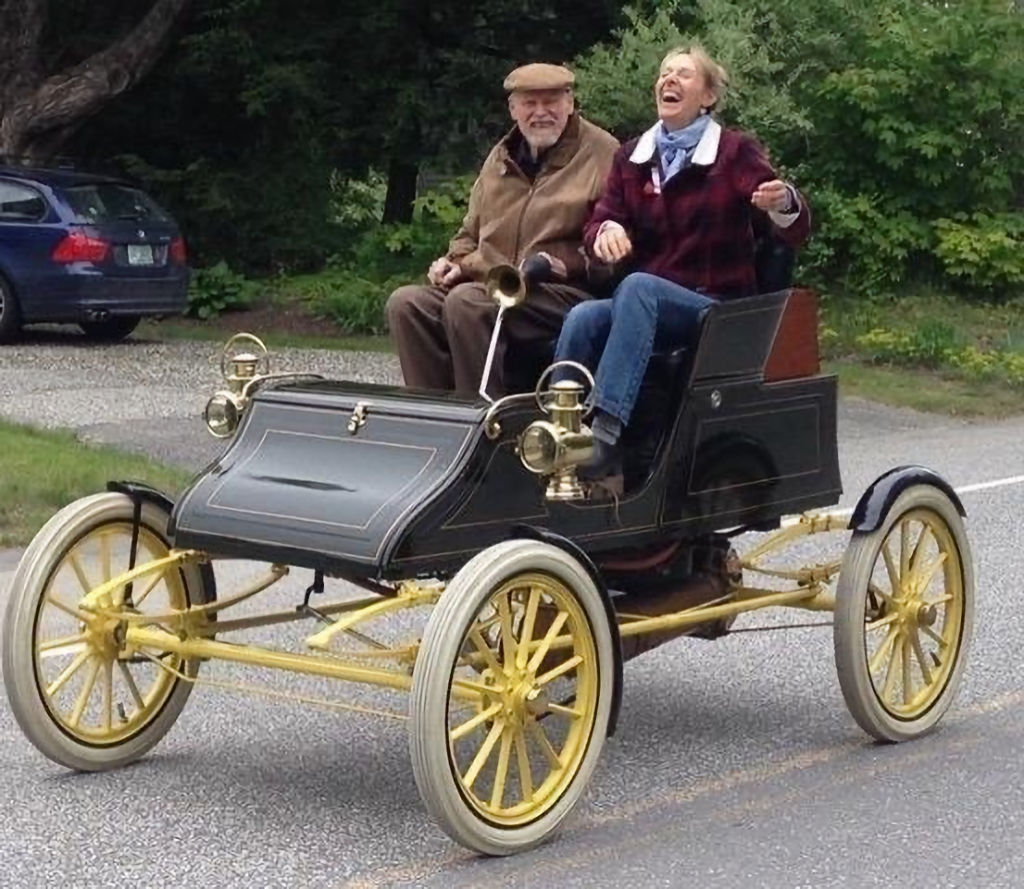 Owner David Ault and Passenger

On October 27, 2020, Anthony Theriault of Ontario, Canada purchased the car.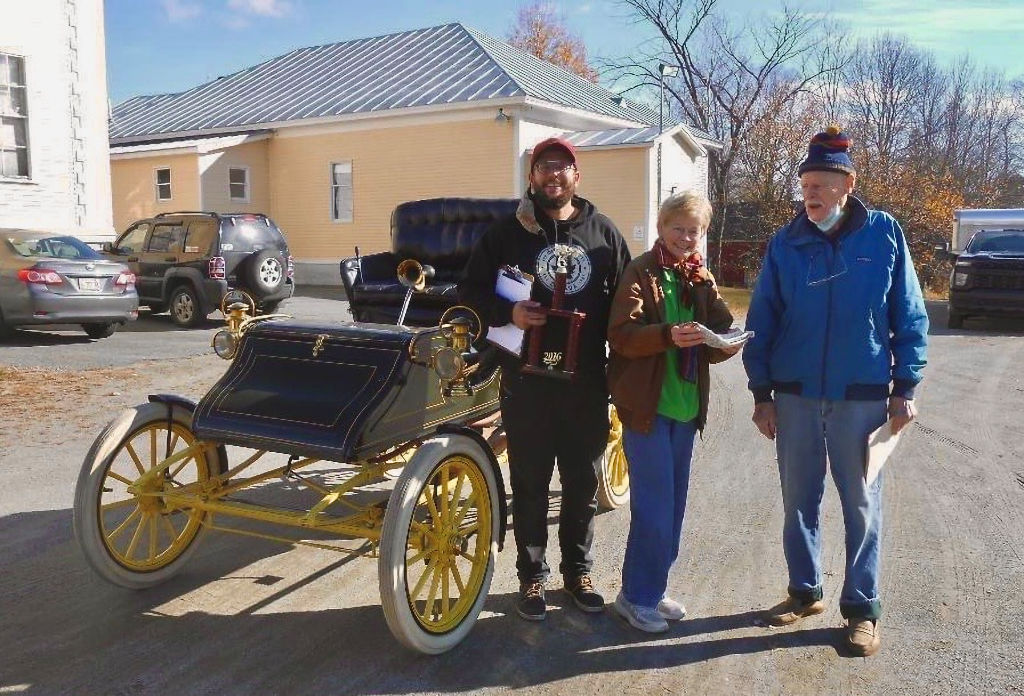 Anthony Theriault, Norine Ault, and David Ault
The car was subsequently sold in December 2020 to its current owners, Bill & Linda Lillie of Gales Ferry, CT.

View the Gallery for this vehicle
Awards
2022 Best in Class Vintage Racing Stable Concours d'Elegance
2006 Best in Class Amelia Island Concours d'Elegance
AACA First Prize Grand National Winner 1983
London to Brighton Veteran Car Run Participant 1982
AACA First Prize National Winner 1982
The Cars
Select a car to learn more about its history.
---
Our Previous Cars
Below you will find the vehicles which we have owned in the past.
---